OpenAI ChatGPT Now Available in Thunkable with Our New Integration
Embedded Artificial intelligence is quickly becoming the latest mobile app development trend, predicted for 2023 and beyond. Today, Thunkable is making it easier than ever to tap into the power of AI. We are excited to announce our new integration with OpenAI ChatGPT — yet another way to engage users by utilizing AI in your no code mobile app.
Our latest feature unlocks endless possibilities for entrepreneurs and businesses to tap into the power of AI-generated text and image generation. With the addition of a simple block, you can unlock an engaging new feature to attract and retain your users.
What is OpenAI ChatGPT?
An artificial intelligence research and deployment company, OpenAI focuses on the creation of safe, artificial, general intelligence. Their latest AI model, called ChatGPT, has the ability to interact with a user in a conversational tone. When prompted, it composes responses relevant to the topic requested.
Benefits of Adding OpenAI ChatGPT to Your App
Building AI-generated natural language has always required advanced knowledge and specialized skill sets. Just like Thunkable, ChatGPT makes natural language generation as easy as a few clicks. Our latest integration grants creators without any coding experience to automatically generate detailed responses to user questions or a detailed image from a text-based prompt.
Incentivize Users to Consistently Open Your App with Fresh Experiences Every Time
The excitement around ChatGPT is the availability of easily accessible AI. People from every corner of the world have found interesting ways to push OpenAI's creation in new directions. As it relates to building a mobile-first experience, you can enable ChatGPT to give new welcome messages, craft push notifications, or generate prompts that will inspire re-engagement. Creators can implement natural language or image generation within the experience to give a new experience each time.
Add AI Capabilities with One Block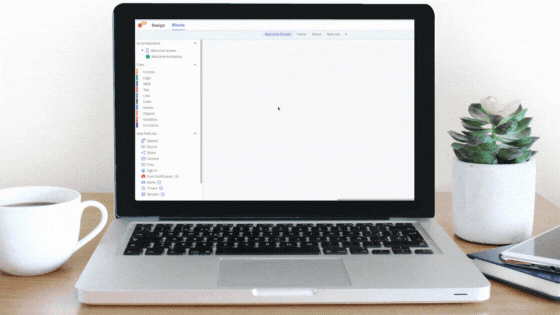 Our new integration with OpenAI ChatGPT can be found in the Advanced Blocks section of Thunkable's platform. Here you will find various options to build the AI integration that best fits your needs. Simply drag and drop the appropriate block and add this exciting feature to your app.
For a step-by-step guide to creating your own OpenAI ChatGPT app, follow this doc.
Creating Impactful Mobile Apps Has Never Been Easier
Thunkable's mission is to democratize app development by turning passive consumers of technology into active Creators. People with great ideas are everywhere, and we strive to provide the tools needed to create innovative mobile apps.
OpenAI ChatGPT integration with Thunkable makes it easier for entrepreneurs and businesses without coding experience to add an exciting AI component to their mobile app development effort. Every app has the potential to be unique and impactful, and we are excited for you to start using this powerful integration.
What Are You Waiting For?
The future of mobile app development is here! Join more than three million creators, and build today on Thunkable!