What's New with Thunkable? April 2023 Product Updates
Get ready, Thunkable Creators!
We have some exciting new updates to share that will take your no code app creation experience to the next level.
Let's see what's in store this month.
Seamlessly Integrate Webflow with Thunkable
It's now easier than ever to connect your Webflow site with your Thunkable app using Webflow's OAuth.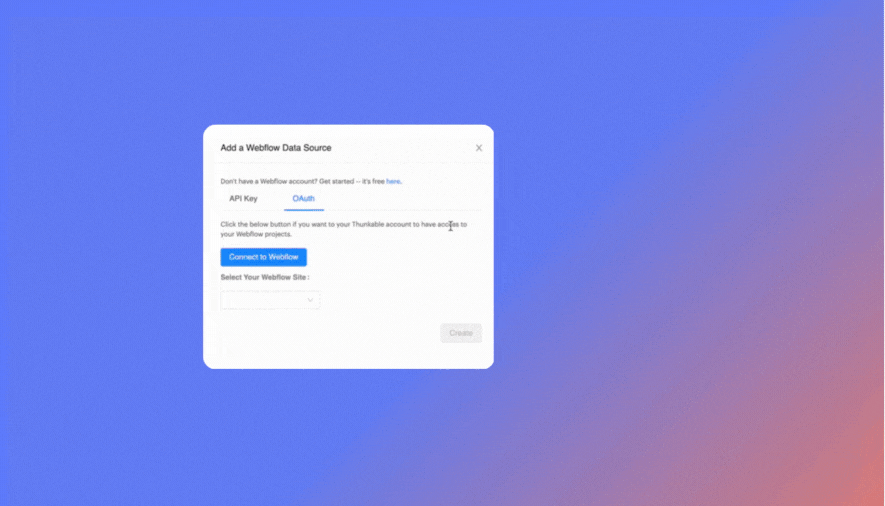 What Does This Mean for You?
Previously, creators could access their Webflow data sources via the Webflow CMS API by using an API key they generated. However, this latest release allows Creators to use OAuth to access their Webflow CMS, making the integration process smoother and more secure.
To learn how to implement this latest feature, check out our docs.
Who Is This Available To?
Anyone looking to connect to a data source or utilize the Data Source blocks are able to use OAuth with Webflow. Need help selecting the right data source for your no code mobile app? Check out our guide.
Organizations Now Has An Improved Admin Dashboard
We just elevated the ultimate tool for streamlined app creation! Keep your team on track and moving efficiently with Thunkable Organizations' latest release of Admin Dashboard.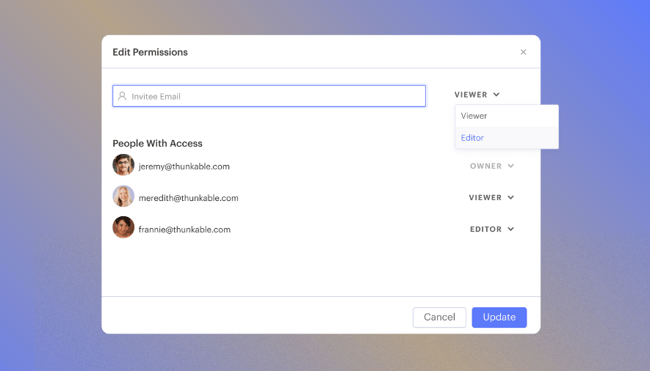 What Does This Mean for You?
With our Admin Dashboard, you can create roles for your team, add members, and modify their permissions all in one place. As an Administrator, you can easily manage permissions and add or remove users to your Organization. In addition, we have improved the editing capabilities. Automatic editor transfer allows users to take over work once another editor goes idle or leaves the project.
With Thunkable Organizations, everything is in one easy-to-use dashboard. So, you can focus on what you do best — building groundbreaking apps that will impress your clients, customers, and employees.
Learn more about the Admin Dashboard and how it can benefit your team.
Who Is This Available To?
We believe that Thunkable Organizations will provide more control and flexibility for teams working on mobile apps. Want to get your team on a shared workspace to make no code mobile app development efficient and fast? Upgrade your license to Teams or Enterprise to benefit from this feature by reaching out to our Sales team or Creator Success team.
New Looks: Redesigned Toolbar and Your Favorite Components Updated
It's a bird, it's a plane! No, it's an updated UI! A few aspects on the platform might look a little different to you. Let's dive in.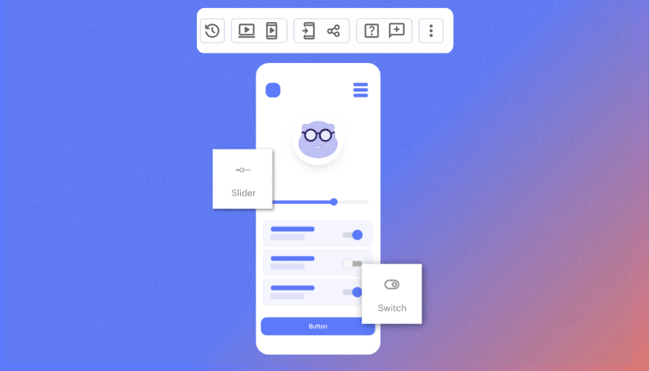 What Does This Mean for You?
Default designs of popular components like buttons, labels, and switches have gotten an update. Also, the top toolbar has been updated for easier and faster navigation. Take a look in the Thunkable workspace!
Who Is This Available To?
All Thunkable Creators can enjoy this update. Go check it out now!
News for iOS Developers: Apple's Global Pricing Updates and App Billing
Following the release of their global pricing update, the App Store is introducing a more customer-friendly and convenient way to set prices across "international markets, adapt to foreign exchange rate or tax changes, and manage prices per storefront." Additionally, the App Store is allowing customers to resolve payment issues within the app to encourage customers to stay within the app.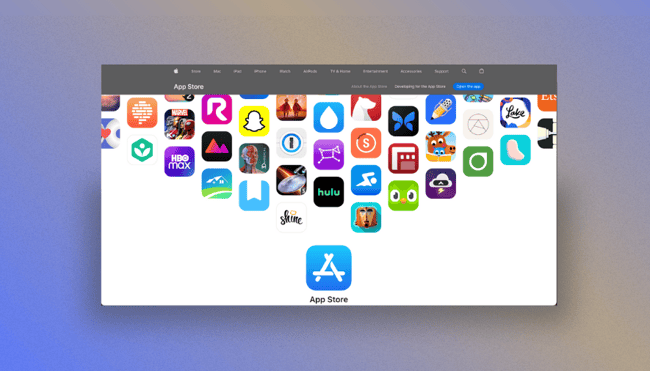 What Does This Mean for You?
By May 9th, the pricing point for apps with monetization features like in-app purchases will be updated based on the prices currently on the storefront in the U.S. To learn more, read their update. The App Store's billing update will affect subscription-based monetization efforts. With auto-renewable subscriptions, the App Store will provide a sheet for customers to fill out within the app but this feature will require software of iOS 16.4 or higher.
Who Is This Available To?
Global pricing updates on the storefront will take effect May 9th and will be available to anyone that has an app published to the App Store. The billing feature is already available, and the sheet can be tested here.
Looking to publish your app? Upgrade to the Pro license, and release your app for both Android and iOS devices.
Ready to Take Your App Building Skills to the Next Level?
Thunkable offers a wide range of advanced features to elevate your app! With features like Webflow integration, you'll be able to create cutting-edge apps that your users will love. Sign up today, and unlock your app-building potential!

Interested in a demo? Contact us so we can show you what is possible on the best no code app builder on the market.