What's New with Thunkable? March 2023 Product Updates
March Madness isn't limited to basketball. We are thrilled to announce several exciting feature releases and even a live demo!
Let's take a look at what you can expect to see from our March 2023 releases.
Live Demo: Streamlining Teamwork with Thunkable Organizations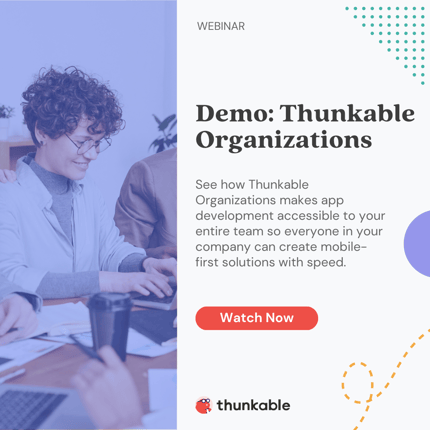 Last month we released the highly anticipated product feature, Thunkable Organizations to provide teams of all sizes the ability to seamlessly work together with collaboration and administration in a single workspace. Rather than tell, we hosted a Live Demo of Thunkable Organizations with our own Head of Product, Mike Chang, and Head of Marketing, John McMullan. This 30min webinar-style demo gives you a first-hand look at collaboration, administration, and versioning in action. We recorded this session for you so you can see Organizations in action too.
What Does This Mean for You?
If you missed our live demo, you can still see the live demo here. We walk you through the key capabilities of collaboration and administration that your team can leverage in your mobile app development journey.
Who Is This Available To?
We are making this enterprise-grade set of features available to Thunkable Teams and Enterprise users.
Looking to upgrade your license to Teams or Enterprise to benefit from this feature? Reach out to our Sales team or Creator Success team so we can get your team on a shared workspace to make app development fast and fun for your entire organization.
Getting Ready for the Latest iOS Update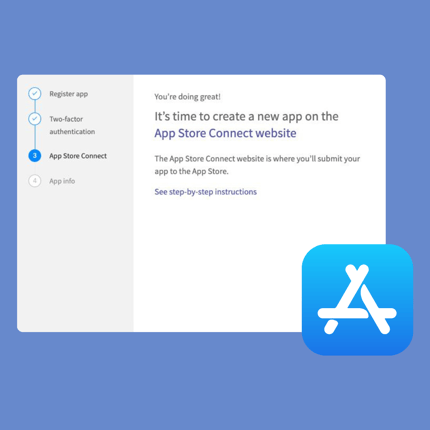 Starting in April, all mobile apps on Apple's App Store must support iOS 16. Ensuring app compliance is our utmost priority, and this internal update to our platform will allow Thunkable published and updated apps to remain on the App Store.
What Does This Mean for You?
To those publishing their apps for the first time, you don't have to make any changes. With our embedded iOS publishing wizard, we have made the necessary upgrades required for this update so Creators can publish new apps or make updates to their existing apps to the App Store with minimal impact or interruption. If you have an app that was previously published to the App Store, we strongly suggest that you update your app as soon as possible to ensure that it targets iOS 16 and remains listed on the App Store.
Who Is This Available To?
Creators on the Pro plan have the ability to publish, and they can rest assured their app will be compliant once published to the Apple App Store. If you have any questions on how to publish your app with this latest iOS 16 update or have any additional questions, please reach out through our community.
Monetize Your App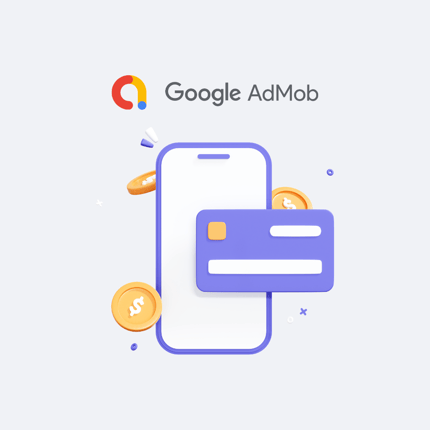 Published an app that's starting to gain momentum with your audience? It might be time to think about passively monetizing your app using Thunkable's Google AdMob integration!
What Does This Mean for You?
Once you've published your app to the App Store or Play Store, with just a few steps, you can earn money by adding AdMob to your mobile app. If you'd like to learn more about monetizing your app through AdMob, take a look at our guide here.
Who Is This Available To?
Pro and above Creators can add AdMob to their mobile app and even live test the ads in their app. Publishing apps to the Google Play Store and Apple App Store still require approval. Are you interested in upgrading to benefit from this feature? Upgrade now!
Elevate Your App's Brand with Custom Domains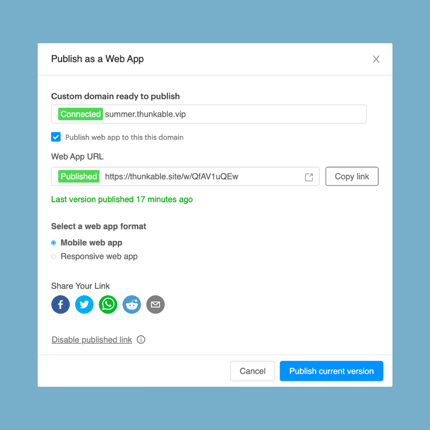 Thunkable Creators can now personalize their web app's domain address with custom domains. We know that many companies, groups, and communities want a complete mobile-first experience, and with custom domains, you can make your app available directly from your preferred web address.
What Does This Mean for You?
By utilizing a custom domain for your Thunkable-published web apps, you can allow your web app users to quickly navigate to your app with your own custom URL. Make your app available on Android, iOS, and via your own web address.
Who Is This Available To?
Creators with Teams and Enterprise subscriptions can access custom domains for web apps. This feature requires enablement by our Creator Success team, so if you are on one of these existing plans, please contact your account manager.
Interested in utilizing this feature? Contact our team to upgrade your access.
Start Your Journey Today!
Join the active and vibrant community of Thunkable Creators! We are dedicated to empowering users of technology to be active creators of the technological future they wish to see.
Get started with Thunkable, and lead the way in developing the digital solutions you or your community are facing today. Don't wait for the solution to be created. Develop the solution you need without restrictions!
Interested in learning more? Contact us today so we can get you the answers and guidance you need to bring your solutions to life.