Celebrating the Young App Creators Protecting the World
As we prepare for Earth Day, we decided to search through our vast Thunkbrary. (Yes, it is a library of amazing Thunkable apps. Yes, we do have a librarian; her name is Matilda. And no, we don't charge an entrance fee if you would like to check out an app.)
We gathered no code mobile apps focused on the environment, and we were surprised to find the young ages of these Creators motivated to create accessible apps to better the planet and empower the next generation to do the same!
From tracking your e-waste to identifying endangered species, join us in admiring some of the top #madewithThunkable apps that are empowering users to take action and make a positive impact on environmental activism.
Change Our Future with "Caring for Gaia"
The conservation of our planet begins with the next generation.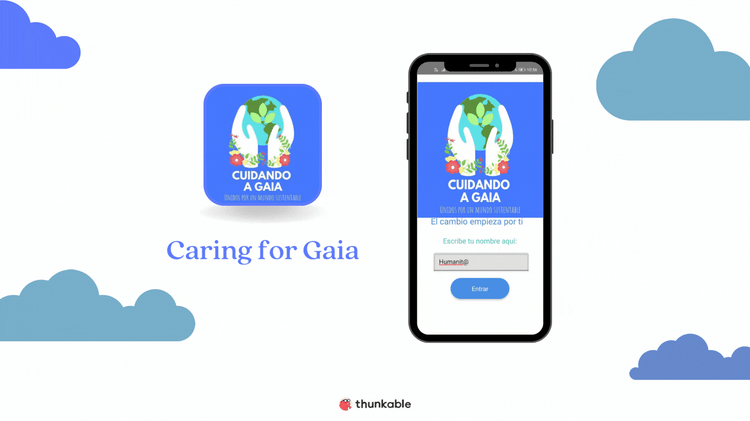 To educate children about our impact on the world and to create a more sustainable future, a young girl created "Caring for Gaia." The app aims to inform children how to be more sustainable, be environmentally conscious, and reduce water consumption. It also encourages children to take action through challenges that can help improve the world. Users can earn badges for completing challenges, and the app even has a special "children inspiring children" space where kids can have their names featured.
"Caring for Gaia" provides a wonderful way for kids to get involved, have fun, and positively impact our planet's future.
Are you ready to join the movement and change our world for the better?
Tackle E-Waste with Youth-Led Innovation
We've all heard of the three R's, but are you practicing them in your everyday life?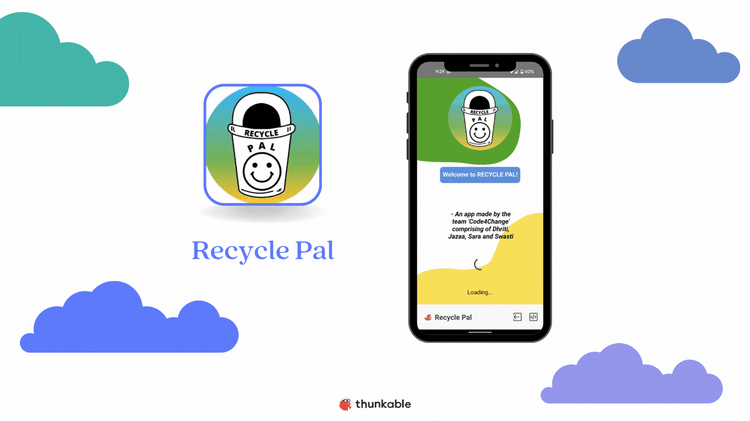 "Recycle Pal" aims to tackle the pressing issue of e-waste in Indian metro cities. With the help of "Recycle Pal", users can easily find e-waste recycling vendors in their city. The app allows e-waste and other waste recycling vendors to register themselves, creating a pool of options for users to choose from in their area. What's truly inspiring about this app is that it was created by a team of 12-year-old girls, showcasing the power of youth activism in environmental conservation.
Save Animals in Mexico By Unleashing Your Inner Eco-Explorer
Saving our planet includes protecting its wide biodiversity, and this Creator focused on the endangered animals of Mexico.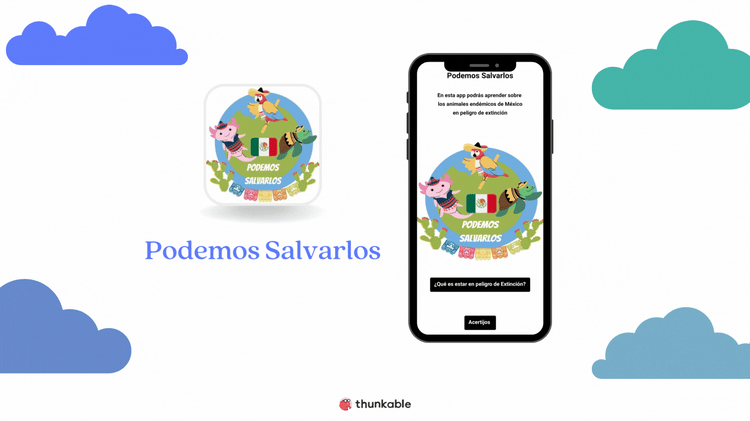 With the Podemos Salvarlos app, one 10-year-old Thunkable Creator allows users to learn about Mexico's endangered animals and take action to protect them. The no code mobile app provides a list of nearly extinct animals and quizzes allowing users to test their knowledge while deepening their understanding of these unique creatures.
Combat Drought in California with Smartwater App
Droughts are impacting various areas around the globe. One young developer decided to address this issue in her community.
Living in California, Frances Liang knew firsthand the impact of the state's drought on water consumption. To raise awareness about this critical issue, Liang developed the Smartwater app for the Congressional App Challenge — and won!
The app aims to show users their water usage blind spots by providing a general estimate of their daily water consumption. The app calculates an estimate of their water usage by answering a series of questions about their daily tasks, such as laundry frequency, type of washing machine used, and meat intake. Smartwater encourages users to be mindful and smart about their water usage, helping combat drought in California and promoting water conservation practices.
In an interview with us, Liang shared, "We don't exactly realize all of the things that we do every day that slowly build up to a very large amount of water. [I'm] raising awareness about water usage and hopefully inspiring other people to reduce their water usage."
Inspired? Connect with Nature by Creating a Plant Detection App
Each story reminds us how tech can be harnessed for the betterment of our planet and how young minds can be a driving force in protecting the environment.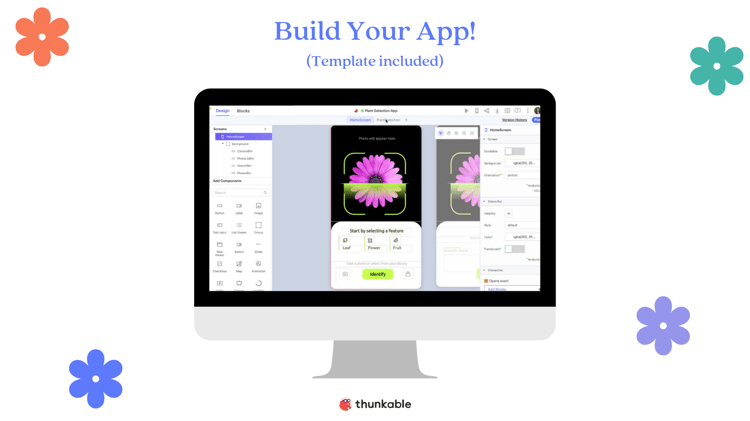 Want to get in on the action? Build your own plant detection app on our drag and drop app builder! And the best part?
We have a template that uses machine learning and image recognition technology to identify and classify plant species to help get you started.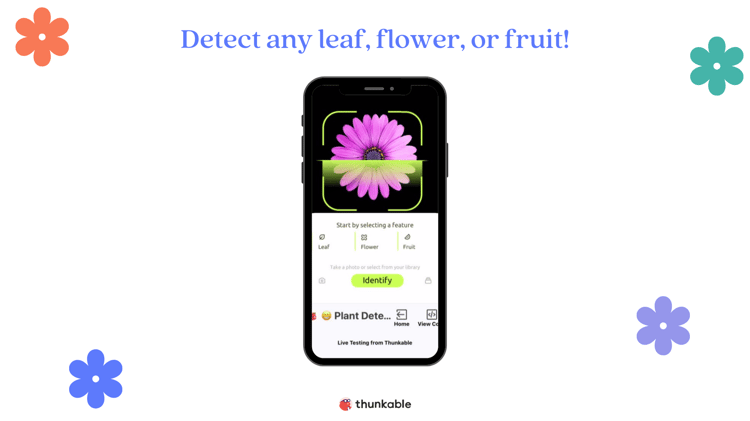 By building your own plant detection app with the best no code app builder, you can empower others to learn about and appreciate the rich biodiversity of plant life around them. Imagine being able to instantly identify plants during hikes, nature walks, or even in your own backyard!
Take this Earth Day as an opportunity to channel your creativity, passion for nature, and technological skills into building your own plant detection app with Thunkable!
Want additional help in your quest to better our planet? Our sales team is ready to help you in your no code mobile app development journey!